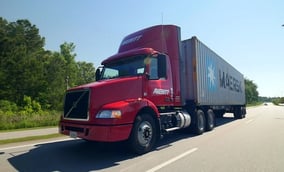 What Is the Portal?
Called Averitt Connect, our LTL Pricing Portal is an online transportation management solution (TMS) designed for shippers and forwarders that would like to control their shipping needs directly with Averitt. Through the portal, shippers can shop for LTL rates with Averitt and book and track the shipments directly through the online portal.
Where does it come from?
Because of Averitt's technology integrations, you can enjoy access to the online TMS at no cost to you.
Access to Averitt Connect allows you to:
Shop for nationwide LTL rates from Averitt
(Any shipment arriving or departing from a port or airport in Averitt's service
area can be quoted)
Book LTL shipments directly via the online portal
Print BOLs and labels for each booked Averitt shipment
Track all of your shipments in real-time on a single integrated calendar
All rates are direct from Averitt, with no middle-man, and no added fees
For access to the portal, contact the Averitt International Solutions Team at international@averittexpress.com.